Who are we?
We have given ourselves the task to articulate what binds us in Zenit. Often, such a task is taken on by the company management. We have decided to ask everyone.
ZENIT, MAKING THE BEST CHOICE
We are capable of finding the most suitable manufacturers for our clients on a difficult market. We create a filter, which only allows the best through. We select according to the required criteria - quality, reliability, price efficiency.

We seek out, bring and represent proven foreign companies. We simplify the market and make the offer more comprehensible.
WE EXPAND HORIZONS
We endeavour to understand the customer's branch, requirements and plans. We offer ideas and improvements, which we are capable of testing practically, in advance. Accordingly, we find additional uses for existing products and frequently initiate manufacture of new products. We are also capable of providing a number of additional services thanks to our expertise.

Seeking solutions for our customers has shown us innovations, which we have helped change the entire market with. We constantly innovate the range, services and processes.
WE TRADE IN VALUES
Stable customers say that an obliging attitude in business is an exception rather than the rule in today's world.

In our opinion a smile, fair treatment and friendliness is part of business ethics.
Company management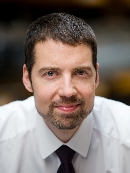 Stanislav Výborný
MANAGING DIRECTOR
Stanislav Výborný has worked for the Zenit, spol. s r.o. Company since 1999. He initially worked as a sales agent and subsequently for over ten years in the position of Sales Director. He is or has been a member of the Supervisory Bodies of several other companies. He also participates in projects reaching outside the scope of the Zenit Company. His chief activities are business management and formulation of the company's vision. He is a graduate of the Faculty of Corporate Economics at the University of Economics in Prague. His hobbies include his family, travelling and sports.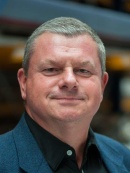 Vladimír Machatka
SALES DIRECTOR
Vladimír Machatka has worked for Zenit, spol. s r.o. since 1992. He launched his career as a sales agent and then worked in the position of Division Director. During this period he actively participated in development of sales of plastic glazing materials. He subsequently represented Zenit as corporate agent and director for several years. He is now responsible for the company's sales activities and promotes fulfilment of its visions and mission. He graduated from the Faculty of Science at Charles University in Prague. His hobbies include his family, golf, hiking and classic and rock music.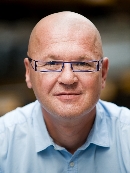 Jan Hanuš
DIRECTOR OF THE POLYCARBONATE SALES GROUP
Jan Hanuš is responsible for the portfolio of customers utilising our services, particularly in the field of polycarbonate materials. He ensures communication with strategic business partners and is involved in development of the company's range of products. His hobbies include snowboarding, hiking, cycling and windsurfing.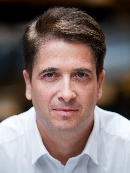 Marek Pop
DIRECTOR OF THE ACRYLIC SALES GROUP
Marek Pop is responsible for the Plexiglas product portfolio and other plastics for advertising, construction and industry. He is in charge of key customers, communication with foreign partners and creates the price policy and strategy for specific products. He is a graduate of the Faculty of Mechanical Engineering at the Czech Technical University in Prague. His hobbies include skiing, mountain biking, squash and windsurfing.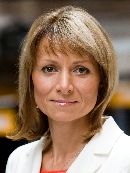 Vlasta Látalová
DIRECTOR OF THE OLOMOUC SALES GROUP
Director of the Olomouc team, Vlasta Látalová acts as the manager of the Olomouc branch, whose establishment in 1998 she is personally credited with. She currently also supervises the Slovak branch. She is a graduate of the Faculty of Agronomics at Mendel's University in Brno and she continues her education in the field of management and development of sales during her employment at Zenit. Her current hobbies included golf, mountain biking and skiing.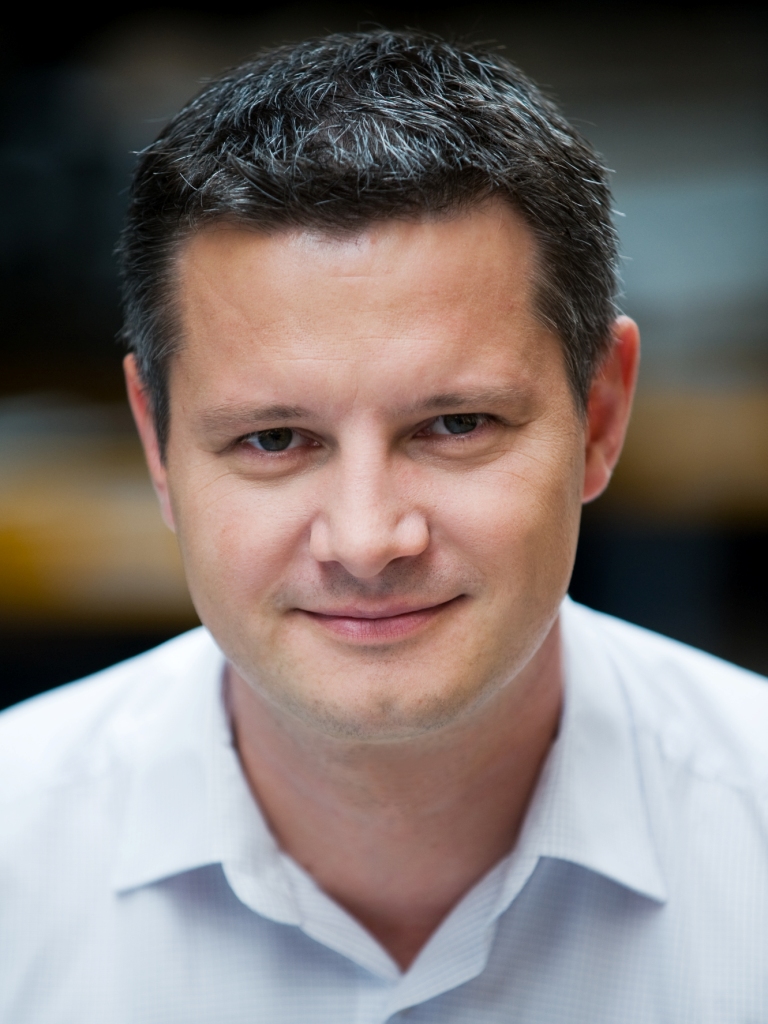 Pavel Vala
DIRECTOR OF THE MACHINE DIVISION
Pavel Vala is responsible for our services in the field of sale of CNC machinery. He manages sales, servicing and application activities. He is in charge of communication with foreign partners and creates the sales policy and strategy for this sales group. His hobbies include travel and sport.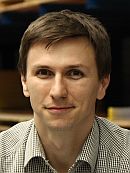 Peter Karaba
DIRECTOR OF ZENIT SLOVAKIA
Director of the Slovak branch, Peter Karaba, is mainly engaged in development of sales activities in Slovakia, establishing a system for management of customer relations and project contracts. He is a graduate of the Faculty of Management and Informatics and the PEDAS Faculty at Žilina University. His hobbies include family, mountaineering, hiking, skiing and spending time in the countryside.
Registered office and branches
POLYCARBONATES, ACRYLIC
CNC (MACHINES)
ZENIT MANAGEMENT
REGISTERED OFFICE AND INVOICING INFORMATION
HISTORY OF THE ZENIT COMPANY
The company's history began many years ago in 1968 by establishment of a foreign trade enterprise named Zenit. The complicated privatisation process during the period following November 1989 culminated in registration of a new company called Zenit, spol s.r.o. with rights to use the Zenit trademark, including the typical logo symbolising a peak, or the route to the peak or the constant effort to reach the peak, in 1991.
INITIAL STRATEGIC
PLAN
From the beginning, the company's key strategic plan was to create an organisation, which would be a stable and reliable partner for major foreign companies, in relation to distribution, marketing and services concerning their products. This plan was very quickly achieved and Zenit became partner to companies such as General Electric, Rohde Schwarz, Pirelli, Roehm, Charmiles technologies, Mikron, Neckermann, Arburg, Universal, Wertenbach and others.
Reliability
and transparency
From the beginning, Zenit emphasised key values such as reliability and transparency, as well as the high value it brought to the supplier chain by means of services including technical support, marketing, training, servicing, transport, storage and formatting. This emphasis differed from a number of competitors who operated on a commission basis and consequently acquired the trust of a number of major companies. Zenit worked with these for many years, and continues to work with some of them, such as Covestro Deutschland AG nebo EVONIK Performance Materials, today.
ZENIT'S MISSION
The Zenit Company's mission is long-term and sustainable creation of values for customers, employers, owners and other elements of the company, by means of importation and distribution of modern materials and advanced technologies and by providing services related to these products.
ZENIT'S VISION

Our vision is
leadership.
Since our company was established (1968) it has been a market leader in most of the activities we conduct. We wish to create sector standards, which others will endeavour to meet. We wish to set the bar and continue to raise it.

Our vision is
growth.
We wish to grow, not to the detriment of another, but for someone and with someone. We particularly wish to grow together with our employees and customers, in a long-term sustainable manner and with respect to the environment.

Our vision is
fair value.
We wish to give our customers, employees and shareholders a fair value in return for what they provide our company.

Our vision is
long-term
partnership.
Many of our customers, suppliers and employees have been with us for a long time, decades. We want them to feel good with us, to enjoy being with us and enjoy returning to us.
CORPORATE RESPONSIBILITY
The Zenit Company considers CSR a key factor for long-term success, which is why it is involved in various areas - it provides donations, supports education, sport and culture. The Zenit Company has been involved in charitable activities since 1999.

Zenit is a long-standing supporter of Professor Řehák's health centre. The annual monetary donation it provides is used for operation and modernisation of the health centre and we are also involved in establishing new specialised workplaces.

Thanks to monetary donations to MD Jiří Nedělek (Department for Medical Rehabilitation), patients with long-term medical issues receive high-quality care.

Monetary donations provided to the Endowment Fund for Civilizational Diseases of the Digestive Tract have helped purchase a special ultra-sound machine, which can be used to perform non-invasive examinations.

Zenit sponsored Czech Athletics at the time of the Czech Republic Championships in Light Athletics.